Low Maintenance Flooring with Naples, Florida Style
While Naples, Florida residents stay busy, we also really enjoy an easy-going lifestyle. That includes our flooring options. Floors in Styles has incredible options to keep cleaning simple while you keep up with your busy life.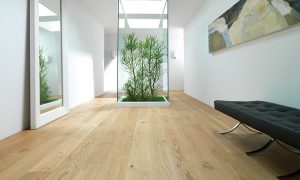 Some of these flooring options include:
Luxury Vinyl Flooring

Laminate Flooring

Hardwood Flooring

Tile Flooring

Stone Flooring
Plus, we have multiple styles of each material available. Our experienced design team can help you choose the perfect one to fit your busy lifestyle!
Cleaning and Care in a Snap
Whether you have a house full of children, a hectic work schedule or are enjoying your retirement, life can get busy. Cleaning and caring for your floors needs to be quick and easy.  Here are some easy care options for your busiest rooms!
Entryways and Hallways-

These areas of our homes and businesses stay busy. With their endless

traffic and connections to every room, they are the highways and byways of any building. These are excellent options with easy maintenance for your high traffic pathways.
Vinyl-

This option is trending lately for many reasons. It's durable, stain-resistant, beautiful and if it does become damaged, very easily replaced. A quick sweep or even vacuuming can keep it clean. For spills or sticky spots, just use a damp cloth for cleaning. This is a perfect option for your mudroom, foyer or hallway.
Ceramic Tiles-

Offered in multiple styles, ceramic tiles are extremely versatile and often resistant to stains and moisture. They are extremely easy to care for and can make a real statement at your main entrance.
Hardwood Flooring-

Always a favorite for any room in the home, hardwood creates a durable flooring option that is always fashionable. Hardwoods need regular sweeping. They are also easily repaired if damaged.
Kitchens-

With all the cooking and socializing, it is also where we are toughest on our floors. For flooring that will withstand the abuse of kitchen work, look at these options.
Natural Stone-

This unique option is great for kitchens. Harder stones like granite, slate and quartz

have their own

antibacterial

and heat resistant properties. This also makes them great for

countertops

, like the ones Floors In Styles installs daily.  Choose a dappled colored design to help mask dirt or spots so your kitchen looks stunning all the time. Sweep as needed and clean up spills with damp or dry paper towels. Remember to always use a gentle cleanser when you need to do a more thorough clean.
Vinyl-

Vinyl flooring really is versatile. In kitchens, it is great for its resistance to stains and damage. Simply wipe up spills and sweep when needed.
Ceramic-

The durability and strength of ceramic tile makes it great for kitchens. Plus, there are endless styles to choose from so you can really personalize your cooking and dining space.  They are also extremely easy to clean.
Bathrooms-

Pretty much anything you use in your kitchen is going to be great for your bathroom. Be sure to use appropriate cleaning methods for each material.
Living Rooms-

Often the favorite room of our home, living rooms need to be durable, easy to clean and comfortable. Sometimes this it's difficult to find the right balance. Here are some great options.
Laminates-

Imitating the look of wood, laminate flooring creates a strong and simple option for living rooms. The flooring has an extra layer of protective material that rests on top. This material resists stains, moisture, and scratches. To clean and maintain, simply sweep and wipe down stains.
Carpet-

Some carpet materials are actually easy to care for. Design options are also never-ending. For

easy living room care, simply choose durable, high traffic carpets. Make sure they are stain resistant or stain guarded and clean or vacuum as needed.
Hardwoods-

Again, hardwoods are amazingly long-lasting and resilient. They are also easier to repair when damages do occur. Also, hardwoods never go out of style, so you can redecorate a million times and never change floors.
Trusted Naples Florida Flooring for Easy Cleaning
If you're looking for a change, Floors In Style offers a wide range of products that will fit your lifestyle and design choice. We have experts who are ready to help you pick the perfect match for your home or office. Give us a call at 239-431-7920 or make an appointment online. We'll have you relaxing in no time!