Naples Florida Experts Guide You in the Basics of Flooring
There are so many different materials, styles and designs to choose from, picking just one can seem impossible. The experts at Floors In Style will guide you through the many different materials and options. We'll work hard to find the perfect fit for your style and design. We offer amazing flooring options including: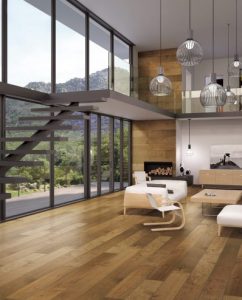 Hardwood

Luxury Vinyl

Laminate

Mosaic Tile

Carpet

Stone Slabs

Tiles
We want to give you all the tools you need to make the right decision for your flooring. To help you here is just a quick rundown of the main materials for flooring and their benefits.
Hardwood
Strong & Durable: Hardwood is a great material for heavy traffic areas or busy homes. It is strong and can withstand a lot of punishment. Some can

last hundreds of years

.

Easy Repair: Should damage occur, the area can often be easily sanded and sealed instead of needing to be completely replaced.

Easy to Clean: Water, sponge, a few gentle cleaners can keep your floor looking brand new for years.

Good for Allergies: Because there are no fibers, grout or heavily porous surfaces that collect allergens, hardwood is a great choice for allergy sufferers.
Vinyl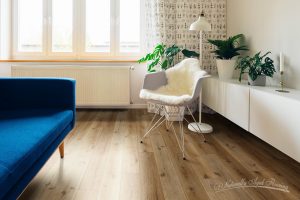 Lower Costs- Vinyl is less expensive than it's heavy traffic counterparts. You could do more area at a much

lower cost than wood or stone slab.

Wide Variety- Vinyl can be used to simulate different types of flooring like wood, marble or slate, at a lower cost.

Durable- Withstanding all sorts of abuse, Vinyl is less likely to be dented, scraped or scuffed up.

Easy Cleanup- Stain resistant Vinyl needs minimal care for continued use. You can also add extra coatings to protect against heavy use. Vinyl is also waterproof. However, vinyl is not great for areas that get a ton of sun, so avoid use in sunrooms or places near large bay windows.
Laminate
Versatility- Can be used in multiple areas and comes in many different styles and designs. You can choose laminate that mimics wood, marble, and many other options.

Affordability- Often half the price of other options but also lasts a long time.

Durability- The

melamine plastic layer

protects from all sorts of damage, making it fade resistant, long lasting, and stain resistant.

Super Easy Clean Up- Simple wiping down, mopping and sweeping will keep Laminate looking clean for a long time.
Mosaic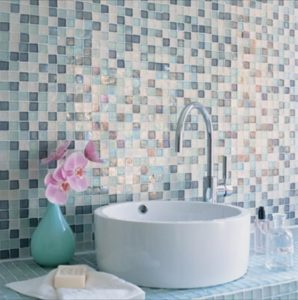 Creates Unique Looks-

Mosaic

tiles can be used to create personalized designs that are truly a work of art.

Extra Resistant- Scratch resistant, stain resistant even scorch resistant, mosaic flooring can beat it all.

Easy Repair- Should a tile become chipped or damaged, they are easy to repair or replace. You will not need to replace the whole floor, you can replace one tile.

Easily Cleaned-Mosaic tiles can be wiped down and kept clean easily.
Carpet
Complete Comfort- Carpet provides a warm, soft and gentle flooring for any room. Carpet also provides cushioning for walking, dancing and children who play.

Safety- For busy homes with kids, carpet provides a safer area for play. They will be less likely to get scraped up or bruised on carpet.

Creates Insulation- Carpet is a great insulator and helps with the climate control in your house.

Cuts Down on Noise- Carpet also cuts down on noise by absorbing some of the sound.
Unique-These natural resources create a completely original look for any home. Each stone is unique and beautiful.

Stay Cool- Stone slabs are great for hot areas of your home, like sunrooms, Florida rooms or parlors with a lot of sun. During hot days, they will remain cool.

Easy to Clean- Most stone slabs are water resistant, stain resistant and easy to clean.

Durability- Stone slabs are long lasting and hard to damage.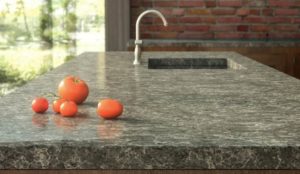 No matter what type of flooring you are looking for, Floors In Style has the perfect product for you. Our experts can answer all your flooring questions. Give us a call at 239-431-7920 or make an appointment online. We can't wait to get you started on your new flooring!